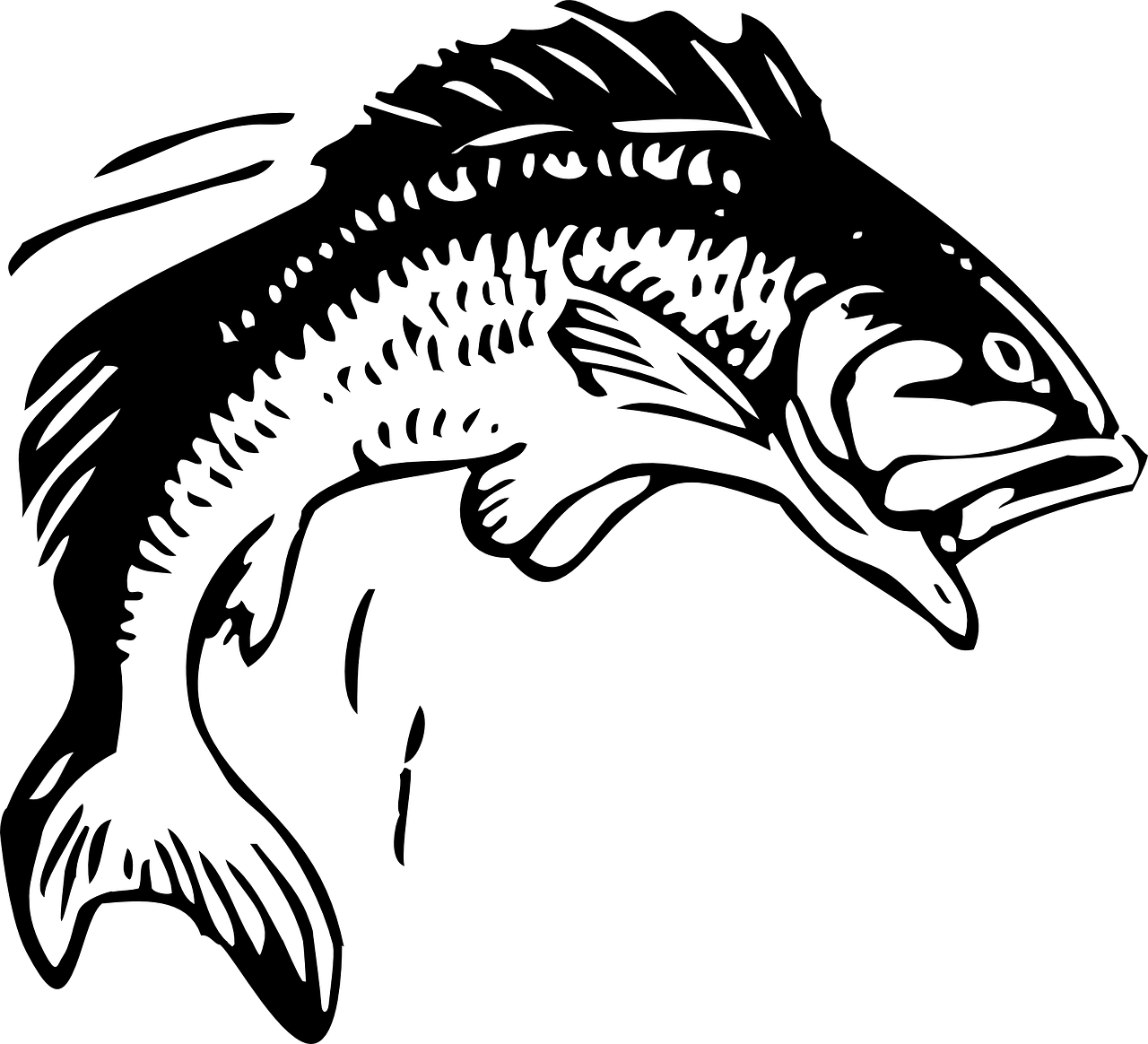 Owning a reel is beneficial when it comes to fishing. Sure, one will still catch the bass  by just tying a string to the end of a long stick and earthworms on the hook. However, using this traditional method can limit you. The reels enable you to get closer to the bass without letting the angler get near and spook the fish. It also allows covering more water distance on a single cast of bait thus catching more fish. There are many reels available in the market, and so, it is essential that you do a thorough research so that to end up with the best reel for bass fishing.
Kastking Royale Legend Baitcasting Fishing Reel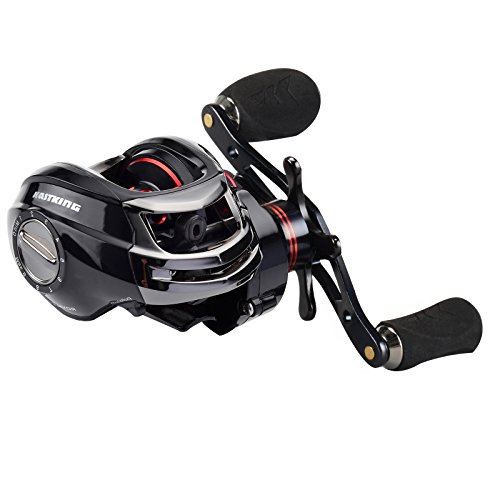 Kastking Royale Legend Baitcasting fishing reel provides you with proven high performance. It has a super silent, high-speed bait caster. This device works well for almost any type of fishing techniques such as flipping, casting, and pitching.
Features
It has 11+1 shielded MaxiDur resistant ball bearings that allow smooth casting, retrieve, and long life.
It has a bait caster that is of low profile design and super silent high speed 7.0:1 line retrieve.
Precision brass gear structure
17.5 LBs carbon drug fiber system that provides high performance and low maintenance bait caster.
It contains state of the art dual brakes that has fast, simple, or fine-tune reliable centrifugal and magnetic brake systems. This allows for superior casting control.
Weight: 7.5oz/213g
Line capacity:
-Braid Capacity: 0.26mm/180m,0.28/150,0.30/110
– Mono Capacity: 10LB/200YDM, 12/165, 14/120
Has two color anodized aluminum forged multi-ported whiffle –style pool that gives maximum strength as well as decreasing weight.
Pros
It is easy to use
It is durable
It has super smooth operation that enables you to cast the lightest lures
It handles fishing in all seasons either on a sunny day or a cold day
It is a high-quality product that is well manufactured
It is beautiful and attractive
It is affordable
Has one year warranty
Cons
It a little noisy when reeling
Penn Fierce ll Spinning Reel
Penn Fierce ll Spinning Reel offers dependability and high-quality services at an affordable price. It has oiled felt drag system that is highly reliable and can catch largemouth bass.. Penn Fierce ll was made to provide great performance in the toughest condition.
Features
It has Techno-Balanced rotor that provides smooth retrieves
Contains 4+1 shielded stainless ball bearings
It has a full metal body, and alignments of side plate keep precise gear that is under heavy loads.
Has thick aluminum bail wire
It has Anti-Reverse bearing
Weight: 2.2 pounds
Pros
It is dependable and affordable
The reel case is properly sealed and has removable handles for maintenance.
The drag is easily accessible and adjustable
It is lighter compared to other models
Easy to retrieve
It is durable
It is a well-engineered product
Great cast
It is smooth and silent
Kastking Sharky ll Spinning Reel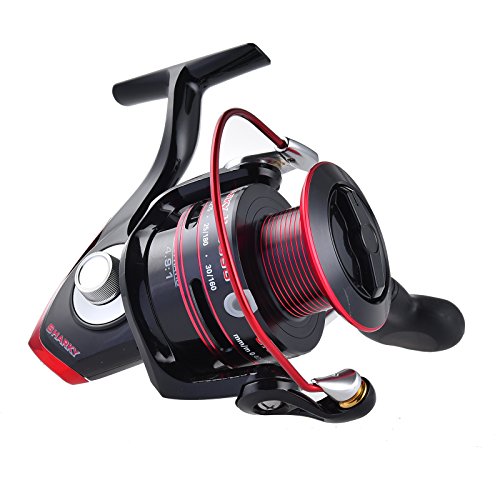 Kastking Sharky ll spinning reel is a great and powerful fishing tool. It is lighter and stronger, and this makes it a perfect fishing gift for holiday angler. It is corrosion resistance and offers great performance.
Features
Instant stop anti-reverse
Has stainless steel shaft that gives smooth and silent performance
It has 10+1 stainless steel bearings
Contains up to 41.5 LBs of smooth carbon fiber drag
It has lighter, but stronger big capacity than machined aluminum spool
It has triple disc carbon fiber drag system.
Stronger precision mesh brass gears
Pros
It is well built and of high quality
It is quiet and retrieves well
It is affordable
It is highly durable
It lighter but stronger with more fishing capacity
It has great cast
Cons
It does not work well in salty water
KastKing Speed Demon Baitcasting Fishing Reel
KastKing Speed Demon Baitcasting Fishing Reel is one of the world's fastest fishing reels. It breaks the speed limit. This makes the device as the best reel for bass fishing. It has low profile casting reel that allows freshwater bass fishing and trout fishing.
Features
It has gear ratio of 9.3:1
Has extra durable stainless steel main shaft
High –torque handle of 115MM
12+1 MaxiDur corrosion resistance shielded ball bearings
Great grip flat paddle EVA knobs
It has powerful precision matched brass gear
Contains three-disc carbon fiber star drag system with 13.2lbs/6kg drag power
Mono Capacity: 0.29mm/150m. 0.32/130
Braid Capacity: 12LB/16oyd. 14/140
Weight (oz) :8.3, Weight in (g): 235.7
It has simple adjustment tournament ready trilateral magnetic brakes system that has quick access side plate.
Pros
It is faster as compared other bait casting fishing reels.
It has revolutionary design and easy adjustment
It has great cast and smooth, speedy retrieves
It has cross drilled aluminum spool that eliminates backlashing
It has three-disc carbon fiber system that helps it handle big fish game
It is affordable
It is lighter
Cons
It is rough and a little noisy when not oiled
It does not feel firm
Conclusion:
Getting the best reel for bass fishing can be very helpful. We often ask ourselves, which are the best reels that will give us value for our money. In this article, discussed are various types of reels, their features, and pros. If you are planning to purchase a reel for bass fishing, we suggest you consider one of the above reels. I have found them to be durable, affordable and of high quality. They are also smooth and have great retrieve. When buying, it is necessary that you check all the details and the features to ensure that you walk away with the right tool. Reels are great investments, and if well taken care of, they can last for many years. If you are looking for more reviews of more reels then look here.