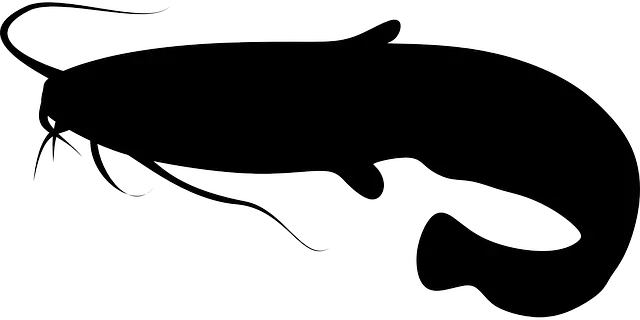 One of the most important secrets when it comes to catching catfish is chumming. In fact, this is what stands between you and that big catch. Before you learn how to chum for catfish, it is always important to start off by checking the laws and regulations surrounding your area to make sure chumming is legal. With that aside, you now need to learn how to make your own homemade catfish chum. Here is how to go about it.
Using soured grains
You first need to understand that different types of soured grain mixture are what make up most of the commercial chum recipe. Fill a coffee can with some soured grains and throw them around your fishing spot. This should be done hours before you go in to fish.
You should be careful with the quantity when throwing in your chum, you don't want the catfish to get filled up before you start fishing. To ensure your chum is effective, you can put it in a sealed container with small holes or wrap it with a cheese cloth. This allows the smell of the chum to spread without being eaten.
Mixed grain chum
This is the other common chum most people prefer. In fact, mixed grain chum works better than the commercial chum, if mixed appropriately. In this case you will need the following:
Combine these grains with some water and let the mixture soak overnight. Transfer the mixture to a trash bag and let it sour. You can make your chum better by leaving it in a warm area enclosed in an airtight bag. When the sour is very bad, this means your chum is ready.
The other popular mixture of grain people prefer is a mixture of barley and wheat. In this case, mix about 25 pounds of barley and 25 pounds of wheat in a bag or a trash can then add a package of dried yeasts to the mixture. Pour your mixture in a milk gallon then cover the content with water. Seal the content completely and put it under direct sunlight or in a warm place. Let it sit for about a month before using it. Make sure you have rubber gloves on and clothes you don't intend to use again since the smell is strong and rarely fades.
Range cubes
Most people don't want a smelly chum. If you are one them then you can go for range cubes. Make sure you get those rich in protein since such don't float as readily as other range cubes. Locate the best spot you know catfish dwell then leave your range cubes there.
Canned dog food
It is interesting how easy it is to chum for catfish. Did you know that your canned dog fish can get those catfish closer to you? All you must do is take a few cans of the dog food and use a nail or any other sharp object to make small holes around the can.
Toss the can into the water, make sure it is around the region you want to go fishing. This should be done several hours before going to fish. This chum will lure the fish towards it and since no dog food will be let into the water, the fish will not feed. They will only smell the content and wait for you to come and make the catch. In fact, smelling and not eating will make the catfish hungrier and this is good news to any fisher. The best part is that they will still cling around even after you pull out the first net.
Using forage
This is the other simple yet effective way to chum for catfish. You can use the forage from the zone you plan to fish. This is quite straight forward. All you have to do is grind it up with a food processor and then freeze it into a solid block. Drop this block of ice into the water several hours before your fishing time. You won't believe the large number of catfish that will be drawn to that spot.
Soy beans
Soy is readily available in your cereals shop. This is one of the easiest ways to have a great catch. A bucket of sour soy beans will also work if you drop it around the area you want to fish. What makes this chum better than most is the fact that, unlike other grains that take long to ripen, soy beans only take a few days. If you keep them in direct sunlight and add water as it absorbs, it will only take 2-4 days to get ready. If you are in a hurry and would like to have a good chum, you can try out soy beans.
Rancid blood
If none of the above chums make any sense to you then you can try using rancid blood bait such as guts blood. Get a 5-gallon bucket and fill in the blood. Make sure you tie a rope or a duct tape around it so that it doesn't get washed away when put into the water. Poke several holes around the bucket before submerging it into the water so that blood can ooze out slowly.
With that said, you now know how to make and use catfish chum. The above-mentioned tips are all natural and are not pollutants. If chumming is allowed in your region, then these tips will completely change your fishing experience. Chumming is normally used by old time trotline and jug line fishermen when they want to make a good catch, so it will surely work for you.