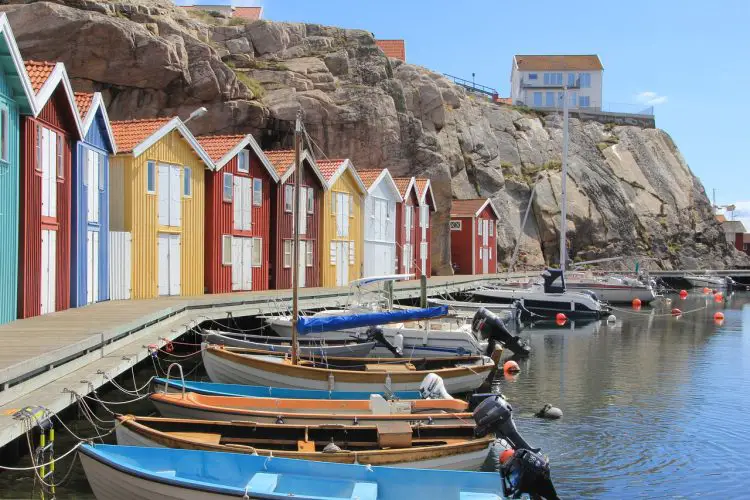 Whether you're an avid fisherman or a beginner, having the proper equipment will make a
big difference in whether you're successful or not. Of course, you can't always
predict whether the fish will bite, but if you're prepared and have the right
equipment, you will increase your chances of catching a bucketful of fish. Before
you head on your next fishing trip, you need to take inventory of your
supplies. One thing that you might want to ensure that you have is an adequate
chum bag. If you're not familiar with chum bags, it is a net that you fill with
various items to attract fish, or in other words, bait. However, just any bag
will not suffice. Here is an overview of 3 very popular chum bags. These bags
have been highly rated on various sites, which will be explained below:
This chum bag is easy for those not familiar with using them. It includes a six-foot rope
as well as a 14″ diameter, which allows for easy filling. You will choose
the chum according to the type of fish you're attempting to catch. Regardless
of the type of chum that you choose for the DU-BRO, you will have to ability to
easily and quickly fill the bag, enabling you to immediately begin fishing for
the fish that you desire. The ability to hang the bag while you fill it adds to
the ease of using it. Not only does it minimize the likelihood of spills and
messes, but it makes adding the chum a cinch.  
This chum bag has many reviews, and they average nearly 4 stars out of 5. One customer
reported that he used this bag to fish for Yellowtail while visiting the
Florida Keys. He continued by stating that he has used less expensive chum bags
in the past but didn't have good experiences. However, he was impressed with
the DU-BRO and its ability to make his entire experience easier. He didn't mind
paying the slightly higher cost for this bag compared to others, as it was
totally worth it, in his opinion. Not only did this customer state that he
liked the fact that the holes in the bag allowed the chum to easily flow
freely, but he also liked that fact that it was easy to allow the bag to
self-clean following his fishing excursions.
This is yet another highly rated chum bag that you might want to consider. One reason that
this chum bag is so highly rated is the fact that it can hold up to 20 pounds
of chum. That can be convenient if you're fishing for larger fish or if you're
fishing for long periods of time. Unlike the previous chum bag, this choice
securely contains the chum that's placed inside it, and the convenient
drawstrings at the opening allow the bag to be securely closed. The bag is
18X19″ and was constructed using heavy-duty nylon fibers. So far this economically
priced but quality bag has a 5-star rating. The bag has exceeded most
customers' expectations, and one customer stated that it's the best chum bag
there is. After using other more expensive choices, he finally decided to try
the Boone Poly Chum Bag and has been hooked ever since. He has caught many
varieties of fish and couldn't be happier. He especially liked that fact that
he could place so much chum in the bag at once, enabling him to catch larger
fish, which was his goal.
If you're on a strict budget, you will love this chum bag, which doubles as a seashell
collection pouch. Around $6, depending on where you purchase it, this bag is as
useful as it is cheap. With a 4-star rating, this handy chum bag with a clip
has a convenient drawstring. This bag has numerous customer reviews, and a
majority of them are extremely satisfied with its performance. One customer
specifically stated that this bag was a lot more durable and effective than the
more expensive choices sold at local fishing supply stores. Many customers were
surprised at the durability of this bag, despite its cheap price. Another
customer expected the bag to function in a much less useful manner, but he was
pleasantly surprised when it out-performed itself, and even though it has been
nearly a year of frequent use, the bag remains fully intact. If you are into
collecting seashells on the beach, this chum bag can easily be used for that
purpose, as well. Of course, if you only want to strictly use it as a chum bag,
that is perfectly fine, since you can use the bag for whatever you desire.
As you can see, chum bags can come in very handy when you're fishing. However, you have to
make sure that you choose the proper bag, you will increase your chances of
becoming frustrated and decrease your chances of catching any of the fish that
you desire. There are plenty of chum bags for sale, both at local stores and
online, but some of them can cause more of a mess than anything, while others
simply wear out quickly, causing you to keep spending money buying new ones.
The 3 chum bags on this list have been thoroughly researched and reviewed, so
they've been proven to be very reliable and convenient to you.