Catfish is actually a keto-friendly item because almost all seafood is keto friendly. You can prepare catfish in a variety of ways and enjoy it in your daily life. This will help you incorporate a different flavor into your diet food.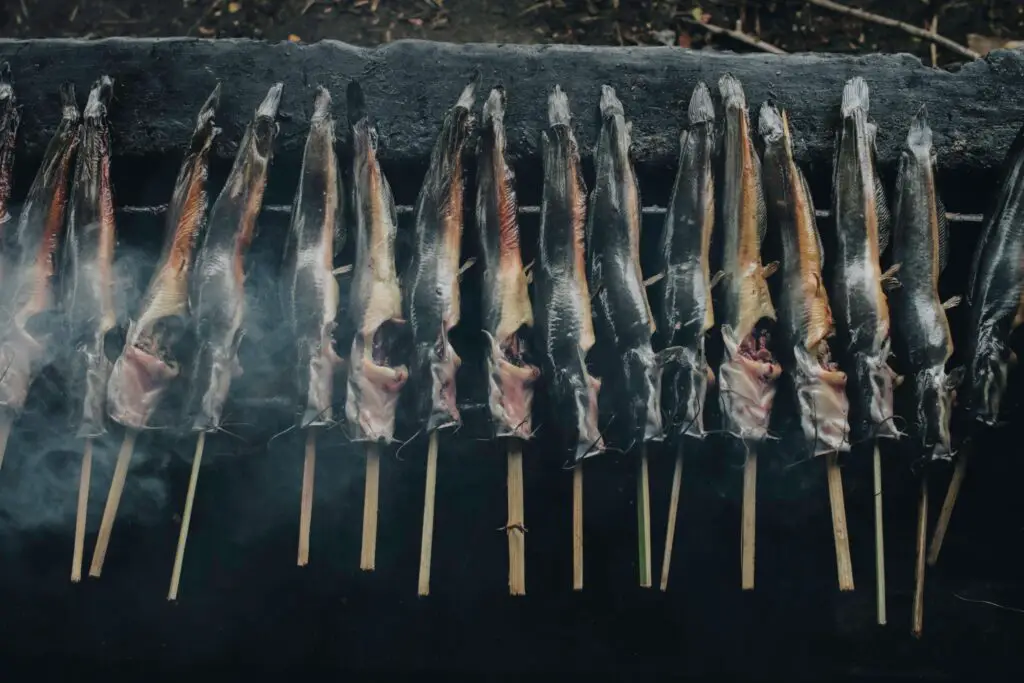 What is a Keto Diet?
To understand why catfish are a keto-friendly item, you have first to understand what exactly a keto diet is. In simple words, this diet consists of low-carb food along with high-fat food items in a balance. This type of diet is very beneficial for health and also helps people lose weight. The reduction of carbs in the diet puts the body into a state of ketosis. This helps at burning fat for energy and also turns fat into ketones in the liver, which can supply energy to the brain. This is why many people follow this diet. It is easier compared to many other diets and very effective as well.
Why is Catfish Keto Friendly?
A keto diet is not that strict, and it usually means removing unhealthy food like sugar, unhealthy fats, beans, grains, or legumes. Catfish do not fall into that category, which means it is an allowed food in a keto diet. Moreover, catfish are very low in carbs.
In fact, catfish have zero carbs and 7.2 grams of fat per 100 grams of fish. It is high in protein but low in calories compared to many other fish. In the keto diet, you need healthy fats, which act as fuel for the body. Catfish are a good source of clean fuel for the body. This is because it is a nutrient-dense whole food.
Moreover, catfish is a whole food, and it is also not processed. It does not have added oils and chemicals that can mess with your diet. Catfish is a perfect addition to any keto meal, and it also tastes delicious. This is why it is a staple along with many other fish, like grouper, of the keto diet, and many people prefer it due to the low-calorie levels of the fish, which further helps you lose weight.
Another great thing about catfish is that you can prepare it in a variety of ways. It can be grilled, baked, fried, and prepared in any way that you want, and the fish will take up a lot of the flavor of a marinade. Along with the keto diet, catfish can be eaten in most other diets because of the low calories and be sure to think about adding it when following a healthy diet.
Keto Friendly Catfish Recipes
There are many keto friendly catfish recipes that you can follow, or you can invent a recipe of your own. Sometimes, catfish can act as a great substitute for meat in a dish. This way, the calories of the dish will immediately come down, and have a lower level of cholesterol.
Keto-friendly blackened catfish
This is a delicious catfish dish that is also keto-friendly, so you can enjoy it without feeling guilty. It is moderately easy to make and will make a great dish to present in front for guests.
Ingredients for the spice blend
1/2 tsp. Red Pepper Flakes
To make the spice blend, mix these spices together in a bowl until they become well mixed.
Ingredients for salsa
1/4 bunch Cilantro- chopped
1/2 Jalapeno Pepper- chopped
Freshly Squeezed Lime Juice- to taste
To make salsa, simply combine the ingredients together in a bowl. This is a tasty salsa to make, and it is also super easy. The ingredients used are also found in almost all kitchens, so it will not require any extra ingredients.
Additional ingredients
Lime Juice- freshly squeezed
Instructions
Now that you have made the seasoning blend and homemade salsa, it is very simple to make the rest of the fish.
Take the two fish fillets and squeeze the lemon juice on them
Then rub the spice mix generously on both sides of the fillets
Take a caste iron skillet and heat it on medium to high heat for two to three minutes
Now place the two fish fillets on the skillet
Cook the fillet for five minutes on each side
Serve with salsa and enjoy
Fried and Breaded Catfish
This is another keto friendly catfish recipe that you can enjoy. It is also easy to make and delicious. You can shallow fry it as well, but deep frying does taste better.
Ingredients
1 ounce of Parmesan Cheese- finely grated
1 tablespoon of Dried Parsley
¼ teaspoon of Pepper- grounded
4 of 150g Fillets of White Fish
Directions
Heat the oil in a pan until the temperature of oil reached 355 F
Make a breading station with two bowls, one for wet ingredients and one for dry ingredients
The wet ingredient bowl will have the egg whisked well
In the other bowl mix together almond flour, parmesan, parsley, lemon zest, salt, and pepper
Now take the fish fillet and dip it first in the egg and then in the breading, repeat for all fish pieces
Next add the fish to the oil and cook for four to seven minutes until golden brown
Conclusion
Hopefully now you know that catfish is, in fact, keto friendly. It can be made in various ways and always tastes great. The catfish is low in calories and carbs while having enough healthy fat which makes it an ideal addition to a keto diet.