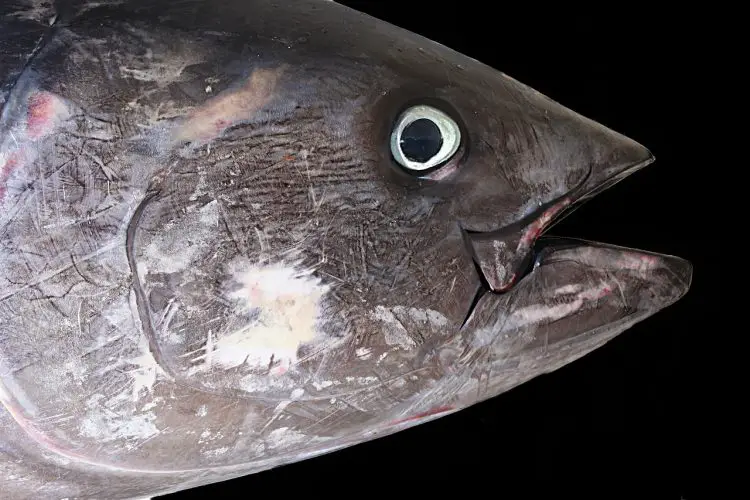 Tuna has approximately 50 species that are spread across both temperate and tropical oceans, but out of the 50 only five species are normally fished consistently. The bluefin tuna and albacore are abundant in the Atlantic and Pacific oceans; Bigeye, skipjack and yellowfin tuna are present in tropical oceans. Tuna in general is an exceedingly migratory fish species that can travel vast distances in the oceans in their lifetime which is why they can be found in many parts of the globe. Over 70 countries around the globe have fishing for tuna, including countries such as the US, Spain, Japan, France, Ecuador, Ghana, and the Philippines. Although tuna is widely spread in the major oceanic waters of the world except in the polar seas, a significant supply of these fish comes from the Pacific Ocean. This accounts for approximately 65% of the total supply of tuna all over the world.
Locations where you can catch tuna
Canary Islands (Spain)
The Canary Islands is a popular spot for fishing many types of fish, including tuna. This is an excellent place for fishing tuna since it is a migratory path for this species of fish. In fact, that largest bigeye tuna ever caught in the world was caught in this spot, and it weighed 390 pounds. Although you can catch tuna in this location throughout the summer period, the ideal months for fishing tuna are April and May. By around March, you're able to see Bluefin tuna in these waters, same applies to bigeye tuna, and it'll last throughout the summer season. On the other hand, yellowfin tuna will emerge in July and will be available for the better part of summer.
Sicily and Sardinia
Italy lies between the Adriatic Sea on the east and the Mediterranean Sea to the west. The island of Sicily is linked to both seas and is a favorite spot to catch Bluefin tuna from April to December. The Sardinia Island lies in the Mediterranean seas, and the locals in this area have practiced fishing Bluefin tuna for centuries. The best time to fish for tuna on this island is from May to December.
Kona, Hawaii
Although Kona is well known for blue marlin, it also has significant populations of tuna. Throughout the year it's possible to fish both bigeye and yellowfin tuna (or ahi tuna, as it is also known) in these waters. Although you can catch tuna in Kona at any time of the year, the best time to fish yellowfin tuna is from May to September, while for bigeye the ideal fishing season is from October to April. One significant benefit of tuna fish is that you can catch these fish all year round by venturing into different waters. As a side note I have had freshly caught tuna sashimi in Hawaii and you can't go wrong. It is so delicious and very inexpensive compared to most places in the lower 48 states in the US.
Croatia
Off the coast of Croatia is the Adriatic Sea a prime location for fishing Bluefin tuna. In recent years, fishing restrictions have been applied to this region to promote the increase of the bluefin tuna population. This fishing ban has been in place for the last three years, and it has seen an incredible increase in the population of bluefin tuna in these waters. Bluefin tuna populations in the Adriatic Sea off the Croatian coast have over-numbered other fish species.

Mexico
Mexico has some significant fishing spots, but the ideal place to fish yellowfin tuna is Baja California and Puerto Vallarta in the pacific coast. These two spots are where to catch tuna in Mexico from August to December when currents are rising from the south drive warm water to Puerto Vallarta thus increasing the populations of baitfish and attracting huge yellowfin tuna to this spot. In Baja California, yellowfin tuna are abundant from March to November and peaks in the summer months. In the Gulf of Mexico close to where the Mississippi River opens up to the sea, yellowfin tuna are also abundant in this spot.
Spain
Spain ranks as one of the top destinations for fishing tuna. The Ebro River is a vibrant ecosystem that serves as a significant attraction for bluefin tuna. In April through to September, you can fish huge Bluefin tuna in this location. At the Ebru Delta, the perfect months to fish tuna are from April to October. At L'Ametlla de Mar, Bluefin tuna are abundant in June and September. In Barcelona, you can fish tuna in May to June and later between September and October. You can also catch tuna in Majorca, during August and September large tuna migrate to the Mediterranean during summer via this spot. Puerto Banus and Marbella are also ideal locations to catch tuna. The peak season to fish tuna ion Marbella is in August and if the weather stays warm, the fishing season can extend to October.
San Diego, California
Sometimes in the past, San Diego was referred to as the "Tuna capital of the world"; the reason was this was the only spot in the world where tuna population was overwhelming. In a single trip to these fishing grounds, a fisher can catch between 5to 15 huge tuna. The fishing season in these waters lasts from the start of November to late May. The record for the largest yellowfin tuna ever caught on a rod and reel as of this was caught in San Diego.
Final words
As you have seen, you can catch tuna in different parts of the globe. The top locations where you can catch tuna include Canary Islands, Mexico, Spain, Croatia, the United States, Canada, and New Zealand. As you wonder where to catch tuna, the list is endless. Other favorite tuna fishing destinations include South Africa, Ghana, Seychelles, Cape Verde, and Madeira. In North America, you can fish tuna in the east coast regions such as Cape Cod, Outer Banks. In California, San Diego is a favorite's location to catch tuna. If you want to gratify your desire for fishing tuna in various parts of the world, then you know where to go.