Tuna is the most commonly caught fish in the ocean. Tuna is often located within places with warm water. Catching tuna needs some fantastic skills since they can put up a fight before giving up. Having an active fishing line is a vital element when fishing for tuna. Your tuna fishing line should not only be durable but also long for you to cast your bait farther.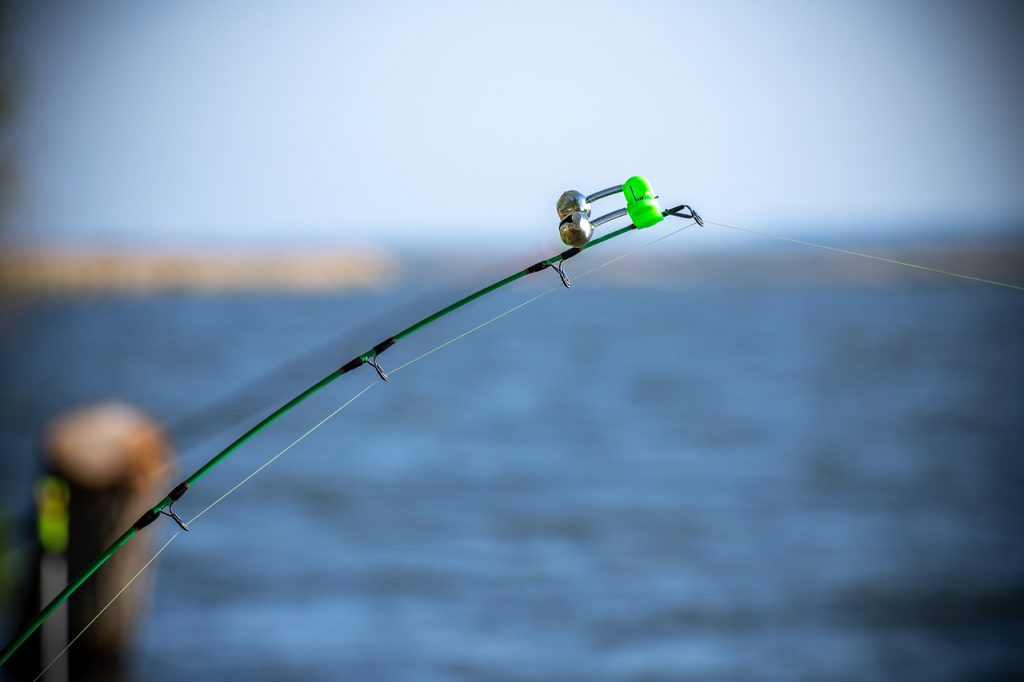 Top Tuna Fishing Lines
The KastKing Superpower weaved fishing line is an incredible line that is pocket-friendly, and it features a robust, reliable design. This fishing line features various colors with eight strands that is capable of bringing in a tuna that weighs approximately 65 pounds.
Features
KastKing Superpower braided fishing line features a low memory design. This makes it easy to cast even farther without worrying about creating a knot to the fishing line.
Strong and reliable. When it comes to fishing tuna, strength is always vital information that you need to consider, and this fishing line offers that.
This fishing line for tuna features a small diameter compared to its competitor.
Advantages
It is durable; hence, it lasts for a long time.
It has a low friction production. The design of this is important for tuna because of the weight you would be going after allows the reduced friction for them to go in and work the rod and reel properly.
It has low memory which is vital when it comes to friction reduction.
The KastKing Superpower fishing line features various colors for you to choose from.
Disadvantages
The color of this fishing line fades quickly.
Power Pro spectra is one of the top fishing lines for tuna, and it is super strong due to its fiber braided lines. This fishing line is not only strong but also durable, and it can withstand most tuna. The Power-Pro spectra does not stretch, making it ideal for fishing tuna, and this feature helps in reducing friction during fishing.
Features
This line features ultra-strong braided fiber line. Strength is the key for fishing yellow tuna due to its ability to put on a fight while in water.
Zero stretch. The Power-Pro spectra fishing line does not stretch during fishing which makes perfect for fishing.
No reel memory. Having zero memory is vital for fishing. The power pro spectra feature no memory, and this helps it prevent the formation of knots while in water.
Less abrasion. This fishing line for tuna is capable of resisting abrasion.
The Power Pro spectra fishing line features a durable design.
Advantages
Power Pro spectra fishing line is firm, which makes it ideal for tuna fishing.
This fishing line for tuna is excellent when it comes to tying knots, and it holds to the knot firmly.
The ultra-small diameter of these fishing lines helps in increasing the line capacity of any reel by 200% more.
It features various weight capacities from 8 pounds to 150 pounds.
Nonetheless, this fishing line is capable of casting fur due to its fantastic length. It measures between 150 yards to 3000 yards.
What to consider when choosing fishing line for tuna
There are a multitude of fishing lines on the market. Some of the essential information you need to think about when choosing a fishing line for tuna include;
The strength of the line. Tuna is often a very large fish, and they put on a fight while you are reeling them in so it is vital to have a strong line when you go out. Usually, the strength of the fishing line is measured using pounds; this shows that the weight of the fish should match the strength of the fishing line. If you are going out to a deep sea area for something like a bluefin tuna you are going to need a very highly rated line for it. The largest Bluefin Tuna every caught was almost 1500 pounds. Good luck finding a line rated for that, ha ha.
The material used to make the fishing line is very important too. Different fishing lines feature different materials, and one of the best materials for fishing tuna is nylon. Nylon is the common and oldest used synthetic fiber for fishing line. Nylon features a robust, stretchable, and abrasion-resistant design which makes it ideal for tuna.
Do not purchase a monofilament fishing line since they are not durable. When buying a fishing line for tuna always buy a thermal filament which is often known for being a high-performance line. The thermal filament will never disappoint you.
Line memory. Unlike computers and humans, fishing lines with less line memory perform the best. Less memory is the ability of a fishing line to keep its shape after distortion. Fishing lines with less memory are capable of staying straight after coming out of the spool, and this helps in reducing friction.
Conclusion
When looking for the best fishing line for tuna, don't just look for the one with great strength but also consider having the ones with zero memory line as well as excellent castability. Once you have fishing line that has those features, you will be able to go out and fish out tuna fairly reliably. You should as well ensure that the fishing line capacity matches the weight of the fish to prevent it from snapping along with the rod and reel combo you are using.