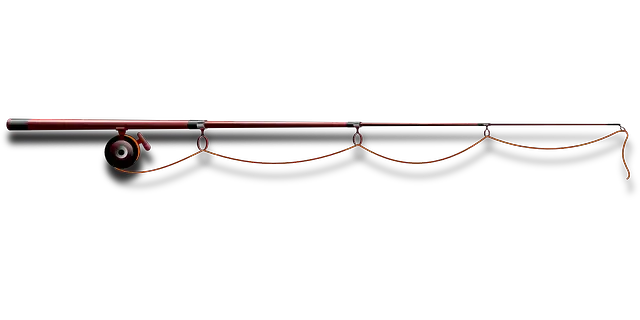 Yellow fin tuna are very beautiful as well as tasty fish, and
they are often found across the world in places with warm waters. They are one
of the most commonly caught offshore fish. You should consider having big bait
since catching yellow fin tuna with small bait can be very difficult. They are
known for swimming great distances in their lifetime, and they weigh up to 400
pounds. When it comes to fishing for yellow fin you are going to need to have a
strong and durable fishing line.
Best Yellow Fin Fishing Lines
This is a fantastic fishing line, and it comes with various
colors, including marine blue, yellow and black. It is excellent when it comes
to fishing yellow fin since it is made from fiber, making it very strong and
durable.
Features
Power pro super slick enhanced body technology process helps in creating a
smoother, thinner, quieter and stronger line. When fishing the power pro
produces almost no sound when passing through the rod guides.
The power pro is super strong and durable since it is made from fiber.
Eight spectra fiber carriers which are braided together.
Helps in reducing friction during fishing.
For an advanced angler, the power pro features a design for anglers who are
looking for high performance. 
Advantages
Very strong and durable, making it an ideal fishing line for Yellowfin Tuna.
Due to the smooth surface, the power pro super slick is capable of reducing
friction during fishing.
Disadvantages
No size choice for below 10 pounds as well as over 80 pounds.
The Power pro Maxcuatro features thin line made from HT
fiber, which is 25% stronger and thinner in diameter than any other power pro
fishing line. The thinner braid lets you put more line on your reel while cast
even farther.
Features
Thin diameter made from HT fiber.
It is 25% thinner than any power pro fishing line with similar strength.
The power pro Maxcuatro is designed to reduce friction while fishing.
Four end constructions, which is made from the newest Honeywell Spectra HT fiber.
Advantages
When it comes to visibility, the power pro Maxcuatro is very visible since it
features various color options.
Allows you to cast even farther as well as it allows you to add more lines on
your reel.
Disadvantages
The thin diameter is the main reason as to why there are no power
pro-Maxcuatro tests below 20 pounds or above 100 pounds.
KastKing Superpower is one of the most affordable fishing
lines in the market and it is super strong and durable. KastKing Superpower
comes with an array of colors compared to most of its competitors. At above 65
pounds test, its braids contain just eight strands. Unlike other designs, it weaves
their twists tighter, making it even stronger and an ideal fishing line for
Yellow fin tuna.
Features
Durable and robust knot strength. With the KastKing Superpower, you can easily tie
a reliable knot as well as an improved clinch knot.
A lo memory that helps you to achieve farther cast easily and a reduced chance
of wind knot .
Abrasion resistance making it an ideal fishing line for Yellowfin Tuna.
Ultra-highly sensitive as well as zero stretch thus a great hook setting that helps in
increasing your cast ratio.
Small diameter compared to other products.
Advantages
Provides you with all the valuable anglers at an affordable rate apart from that of
a woven line.
KastKing is abrasion resistant and it does not stretch.
Strong and durable, which is an essential feature when it comes to fishing.
The availability of four different colors allows you to match your braid
according to your fishing environment.
Disadvantages
The main problem that most of the customers complain about is the roughness of
the diamond weave.
Conclusion
When choosing the best fishing line for yellow fin
tuna, you should always consider the diameter. The diameter of a fishing line
is vital since it affects visibility, stretch, running depth as well as
castability. Having a small diameter line will reduce visibility to the fish in
water, and they convey more lifelike actions to bait. You should consider
having a fishing line with abrasion resistance. Having a thinner line is
invisible for the fish, but having a thicker line reduces abrasion.