Grouper is a fish that has a mild flavor. It is very high in oil and moisture and it tastes like a combination of bass and halibut. There are plenty of ways that you can cook grouper, based on your own personal taste.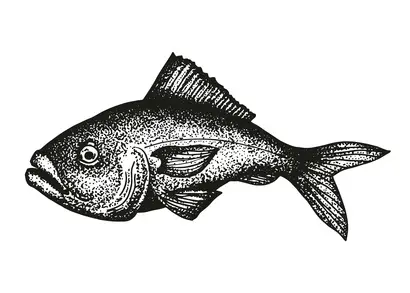 l  Frying: You can fry grouper in a pan for a seared flavor. All you need is a bit of olive oil on the bottom on the pan and some salt and pepper for the fish. After frying for 2 to 3 minutes on each side, your grouper would be ready to eat.
l  Broiling: If you prefer broiled grouper, it is very simple to make. You would simply preheat the broiler and put the fish on a greased tray after brushing them with lemon juice. After the grouper has been broiled for 4 to 6 minutes and it can be flaked with a fork, you can eat them.
l  Baking: Baking your grouper offers a bit more flavor than the other cooking methods and it takes a bit longer. Before you put them in the preheated over at 350, you should melt a stick of butter and add some lemon juice. After adding the seasonings of your choice, you should brush it on the fish. After cooking the first for 10 minutes, you can eat.
l  Grilling: Grilling is the healthiest way to prepare your grouper. After seasoning both sides of the grill with your favorite spices, you can put it on the grill. After cooking the fish for two to three minutes on both sides the meat should start to flake, and this means that it is ready.
If you want to add more flavor to your grouper and you want to try something new and different, there are plenty of grouper recipes that you can try.
Broiled Grouper Parmesan
If you prefer your grouper broiled, this is a delicious recipe that you really should try.
Ingredients:
l  2 pounds of fresh grouper fillets
l  2 tablespoons of lemon juice
l  ½ cup of grated Parmesan cheese
l  ¼ cup of softened butter
l  3 tablespoons of mayonnaise
l  1 dash of Tabasco sauce
l  Salt and pepper for taste
Instructions:
In a small bowl, combine the Parmesan cheese, mayonnaise, butter, Tabasco, salt, and the pepper. Next, place the grouper on a greased baking tray and brush it with the lemon juice. Preheat the broiler and broil for 4 to 6 minutes or until the fish begins to flake. Remove the fish from the oven and spread the cheese mixture on top. Return the fish to the broiler for an additional 30 seconds or until the cheese bubbles.
Grouper With Peas And Saffron
This is a very delicious recipe that is relatively easy to make and it is full of flavor. If you like your grouper fried, you should try this recipe.
Ingredients:
l  Four 8-ounce grouper fillets with the skin left on
l  60 saffron strands
l  8 ounce of peas, fresh or frozen
l  2 thick slices of white bread with the crusts removed. Cut the bread into ½ inch cubes
l  6 peeled garlic cloves
l  5 ounces of white wine
l  5 tablespoons of olive oil
l  5 tablespoons of boiling water
l  Salt and pepper to taste
Instructions:
In a medium size bowl, add the saffron strands and pour the boiling water on top. Allow it to steep while you prepare the rest of the dish.
Next, pour three tablespoons of olive oil in a heavy skillet and cook it con medium heat for a minute and then add the garlic. Cook the garlic and turn until all sides are brown. Remove the garlic, set it aside and put the bread in the skillet. Cook it until is is browned on both sides. Remove the bread and mix it with the garlic. Pound it until it turns into a thick paste.
Pour the rest of the olive oil into the skillet. Season the fish with salt and pepper on both sides. Cook the fish on each side for about two minutes. The skin should be crisp when it is done.
Add the wine, bread, and garlic to the skillet. Let the wine simmer for 30 minutes and add the saffron and the peas. Turn the heat to low and cover. Allow the dish to cook for 10 minutes and then serve immediately.
Broiled Blackened Grouper
If you want to give your grouper a kick and you like it crispy, this is the perfect recipe. The recipe is for one person, however, if you want to make the dish for two or three people, you can double or triple the recipe.
Ingredients:
l  1 pound grouper fillet
l  2 tablespoons of jerk seasoning
l  1 tablespoon of butter
l  ½ of a lemon
Instructions:
Start by rubbing your fish dry with a paper towel. Place the grouper on a cooking sheet lined with aluminum foil and spray it with a non-stick spray. Put the grouper on the baking sheet and sprinkle it with the salt and seasoning and dot the top with butter. Broil your fish on high for 8 minutes. It is a good idea to keep the oven door open because it can get smoky inside the broiler. This dish is great with mashed potatoes and steamed vegetables.
Grouper is a delicious fish and it is very versatile. There are plenty of ways to cook grouper and many recipes that can be made to add some flair and some flavor to your fish. If you love fishing for grouper and need some advice on a good lure then read here.