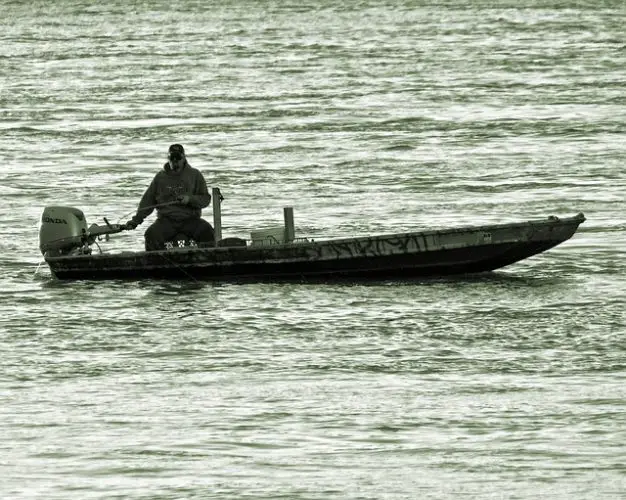 Fishing is a past time enjoyed by many people, particularly trout fishing or fly fishing.
Standing in crisp, refreshing cool waters, surrounded by nothing but nature and
your own company. Trout fishing is about going out to the lake to relax and
perhaps bond with a friend of family member. Of course, one of the most
important aspects of trout fishing is making sure that you have the best trout
reel alongside your tackle box. The worst thing in the world to experience as a
fisherman would be to know that your reel is holding you back from fully
enjoying your fishing trip.
The best trout reels for your needs
Key Features
Performance: this trout reel contains nine ball bearings of the best quality, along with an
immediate one way anti-reverse bearing which is what enables its finished
performance.
Power: this spinning reel contains a Superior Drag system, which has stopping power of
up to 17.5 pounds. The main shaft is metal, with mesh drive gear, and machined
pinion gear. This is what enables your reel to fight against the power of the
trout as he tries to get away.
Weight: this reel's frame was designed to be narrow and made from graphite, so it could
also contain a Computer Balancing System as well. This system is contained
within the spinning reel.
Durability: while also having an attractive finish, this trout reel is also coated in two
shades/colors of anodized aluminum spool for strength. There is also a power
launch lip, which enables you to cast out farther, along with also containing
more line than any other similar reel.
Ultimate Value: contains several key features as mentioned above, that are easy to use
for any new trout fisherman and is a great value for your money.
Review
This is the best trout fishing reel to be used in ice fishing, especially as a beginner
fisherman. The KastKing Summer and Centron Spinning reels are available in
several different variations (Centron 500, Centron 2000, etc) all with the same
great basic features that allow almost anyone to pick up a reel and become a
pro. This reel can be used in almost any weather and any situation. It can be
used in any type of water (salt or fresh), you just have to be careful to rinse
it off if you accidentally drop it after and re-oil and grease the reel before
you use it again. This reel is fairly cheap when it comes to price, which is
why it is not as totally smooth as some of the more expensive reels are, but it
comes very close. There are some clicks when you pull on a drag, but it is not
annoyingly loud. The bail doesn't snap closed on hard casts and it doesn't snap
back either in your face. The line also doesn't twist when you are reeling it
back in and it is quiet when you do reel it back. Overall, this is a product
that seems to be more expensive than it really is.
Key Features
Bulletproof: this trout reel is reinforced with anodized aluminum side plates and spool,
machined brass gears that have been precisely done alongside a level wind that
is made entirely out of alloy, stainless steel worm gear, stainless steel
shaft, and every other component on this trout reel are coated in
anti-corrosion material for extra protection.
Power: This KastKing Rover round baitcasting reel is much more powerful because of its
new carbon fiber drag system. This trout reel now offers you up to 20 LB / 9 KG
of smooth drag. the fatigue reducing system contains oversized nonslip EVA
grips. It also warns you when the line is out, through a clicker alarm. You are
also granted easy access to the thumb bar spool release (they offer various
sizes, between 40 and 60). Its classic design is both practical and seamless.
Smooth Casting: KastKing Rover reels deep race ball bearings are made of shielded
stainless steel. This is what enables its smooth operation with every cast you
make.
Versatility: this trout reel is a conventional reel for trolling, bottom fishing, and any
other fishing techniques you would know of, in both freshwater and saltwater.
It contains sizes between 40 and 60. They also contain a with 2-pin centrifugal
brake, which also helps with casting. Those who are experienced with level wind
round baitcasting reels should buy this best trout reel to their collection.
Durability: these trout reels are built to last, and the design places an emphasis on
functionality and quality, alongside superior design, performance, and power.
Review
The KastKing trout reel is not a particularly fast reel, but it is a reel that takes most of
the effort out of pulling back your line from especially deep water–especially
if you are trying to reel in a large, powerful trout who is fighting you. The
amount of power it has, this reel is heavier and larger than what you would
think. This reel contains an all metal level wind, which makes it a lot more
durable and able to last longer than the usual length of time. The spool
release button is large and overhangs a lot more on this reel, so it is
relatively easy to bump. If you fill the spool in completely, then it will hit
the release button if you are not careful. The line is smooth, and it casts
great. It could feasibly pull in a 25-pound trout. The clicker alarm is not
that loud, which is perfect for when you are on a quiet lake by yourself or are
bait fishing in the middle of the night. If you were elsewhere, like in the
ocean or surrounded by either noise or crashing waves, you would not be able to
hear it. This is the best trout reel for contemplative, serious trout fisherman
who want to pull in stubborn and powerful trout.
Key Features
Drag: this trout reel contains a multi-disc cork with a stainless-steel drag system.
This drag system also contains a one-way clutch bearing which allows for drag
that is smooth and almost instantaneous. The click drag is trustworthy, and
also is enabled with a silent retrieve mechanism.
Lightweight: this reel contains Precision CNC-machined 6061-T6 aluminum alloy, which is what
gives the reel its durability, particularly in high impact situations. The CNC
hollow design is larger than the usual design, which makes the reel
featherweight and especially weightless compared to the other reels.
Protection: Hard anodized for surface protection increases abrasion resistance and protects
against the weather. This is because it was cold forged and tempered in similar
conditions to create superior strength and rigidity in the reel.
Design: the line memory is reduced, which enables to line pick up to go from quick to
almost instantaneous
Review
This reel is perfect for the ambidextrous or left handed trout fisherman, as you can switch
between left and right hand reeling quite simply. This is the reel you want to
buy if you only occasionally go trout fishing, and the price backs this theory
up. The drag system can go from light to heavy, within a few moments so you must
keep an eye on it and make sure that you carefully clean and lube the drag
washers. This trout reel is best for either slower running fish or about 13 lb
size trout. Otherwise you will be in trouble–this reel is really best for
casual trout fishers, not serious ones. However, you can crank the drag down if
you run into any larger and faster trout. You can pick up this reel in a
variety of colors–pink, black, blue, green, blue and black.
Key Features
Design: this reel contains aluminum alloy which contributes to the high-impact
durability of the reel. It is resistant to corrosion, no matter the
circumstances you leave the reel in e.g. weather conditions. This reel is
featherlight, does not have as much line slack, can be retrieved easier than
other brands, and is very practical in its everyday use.
Drag System: The stainless-steel drag system gives the reel a smooth and solid drag
engagement, due to its one-way clutch bearing.
Quality: This reel was cold-forged, with the highest grade of aluminum, and then
CNC-machined to create a strong, yet lightweight reel that is best for trout
fishing.
Strength: Hard anodize offers not only corrosion resistance as mentioned previously, but
also surface protection. Its concave port arbor gives this reel more durable
strength and capacity
Conversion: The mid-arbor design makes it easier to retrieve the line, and it is a lot
quicker too. This reel also is perfect for left handed people as well, as you
can configure it to change between hands for multiple people using it at
different times.
Review
This is a high quality, but very heavy reel, so that should be something you are aware
of. When you go fishing with this, you may need to adjust the drag, especially
if you are trying to fish in a small lake. The drag is initially set to be fairly
loose, so you may need to tighten it up, especially since trout are powerful,
fast fish. It can easily reel back a 20 lb trout, and if you are weirded out by
silent reeling when pulling a fish back in, then this is the best trout reel
for you, as it provides both sound and tactile cues that you are reeling a fish
back in. The drag is especially smooth once you get it to medium high tension,
and the Anodization protective coating keeps your reel not only looking nice
but gives it protection from the elements that surround it. This reel is
perfect for those just starting out in the trout fishing world and are still
learning how to best use reels.
Conclusion
When picking out the best trout reel for your needs, the very first thing you need to do is
decide what those needs are. Do you have a certain budget you need to stick to?
Where do you plan to fish–in freshwater lakes and ponds or saltwater oceans?
Is the look of the reel important to you? In the commercial world of fishing
and all its products, there are so many products to choose from that there is
no reason you should not be able to get the exact product that you want. Take
some time and choose what you like, there's no rush.
However, if you don't have any preferences, what you should look at first is the drag on
each reel, and how easy it is to adjust it while fishing. Every reel listed
above is perfect for trout fishing, and you could really choose between any of
them. It all depends on what level you are as a trout fisherman. Some of the
reels are best suited for beginners, while experienced trout fisherman may
become frustrated with them or want something more powerful, with smoother
drag, for example. When used in combination with a good trout rod, you will be set for success.